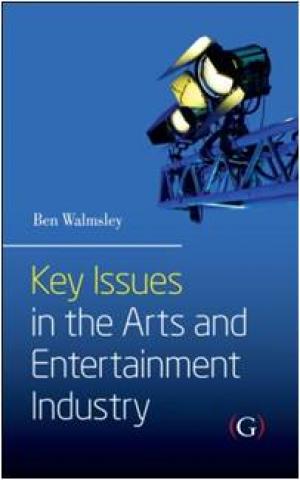 Key Issues in the Arts and Entertainment Industry
Ben Walmsley
ISBN: 978-1-906884-20-8 hbk; 978-1-906884-47-5 pbk; 978-1-906884-20-8 ebook
DOI: 10.23912/978-1-906884-20-8-1361
---
| | |
The new publication Key Issues in the Arts and Entertainment Industry is an encyclopaedic line-up of burning topics, highly relevant for anyone working in the cultural sector in the 21st century. From a robust outline of the future of broadcasting to the "greening" of festivals, the collected essays are dynamic and thought-provoking and represent a must for anyone with a professional interest in the future of the arts and culture.
Roberta Doyle, Director of External Affairs, National Theatre of Scotland
The only book on contemporary issues which covers the arts and entertainment sectors, from social networking and Twitter, to reality TV and digital rights management.
Chapters written by internationally renowned academics and practitioners in the field from world-class organisations.
User-friendly for both lecturers and students, with up-to-date case studies from different sectors of the industry and multi-platform teaching materials.
The study of arts and entertainment management is rapidly increasing all over the world.
Key Issues in the Arts and Entertainment Industry
offers a unique addition to the literature by taking an international perspective on the contemporary issues in these rapidly expanding sectors. With an experienced contributing team comprising subject experts from world-class academic and industry-based organisations, this new book covers every major sector of the arts and entertainment industry. Using up-to-date case studies from all over the world, it provides an in-depth critical analysis of hot topics and controversial issues ranging from social networking and Twitter, to reality TV and digital rights management.
Divided into 12 chapters for easy semester teaching, each chapter includes an illustrative case study to encourage students to apply their academic learning to real, work-based scenarios, as well as an accompanying PowerPoint lecture presentation and a tutorial discussion sheet to provide maximum ease of use for busy lecturers.
Key Issues in the Arts and Entertainment Industry
covers a diverse range of issues, including:
The audience experience: changing roles and relationships
Funding with a new agenda
Branding arts & entertainment
Intellectual property in the digital age
The future of broadcasting
Cultural leadership
This publication is essential reading for level 6 undergraduate and Masters level students studying for courses on Entertainment Management, Arts Management and Cultural Management, Policy and Leadership.
It is equally valuable for practitioners (chief executives, producers, general managers, marketing managers, consultants, policy makers) and board members of arts and entertainment organisations.
Publication and Prices
Pub Date:
E book or paperback is available on inspection to bona fide lecturers, conditions apply.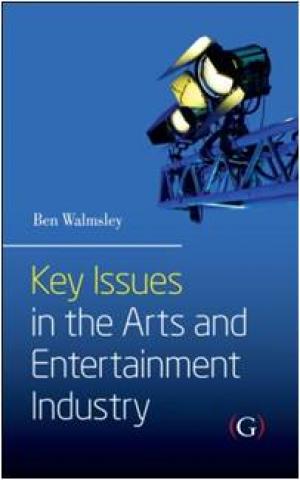 About the editor
Dr Ben Walmsley
is a Lecturer in Audience Engagement, School of Performance and Cultural Industries, University of Leeds, UK with a background in theatre producing. Before taking up a managerial post at the new National Theatre of Scotland, he managed the leading Scottish touring company, Benchtours. Ben is a Fellow of the Higher Education Academy, an Artistic Assessor for Arts Council England and an active member of the Academy of Marketing and the Arts Marketing Association. His research interests are related to the qualitative value and impact of theatre.