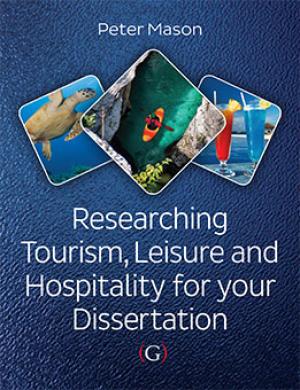 Researching Tourism, Leisure and Hospitality for your Dissertation
ISBN: 978-1-908999-90-0 HBK; 978-1-908999-91-7 PBK
DOI: 10.23912/978-1-908999-90-0-2455
---
| | |
"…clearly written with the aim of extending help and support to students in… the most crucial component of their dissertation…useful and accessible…"
Tourism Management 50 (2015) 55e56
"…an easy to read, user-friendly text. … and provides a solid foundation on which to build."
Annals of Leisure Research, July 2015
Writing a dissertation can be a daunting topic -
Researching Tourism, Leisure and Hospitality for your Dissertation
is a unique text that takes away the stress, worry and confusion by providing a step-by-step, user friendly guide to all you need to know to successfully research and compile your dissertation.
Researching Tourism, Leisure and Hospitality for your Dissertation
provides a discussion of quantitative, qualitative and mixed methods approaches, looking at key differences and similarities. A critical evaluation of these different research approaches is provided and, importantly, a discussion on selecting the appropriate approach(es) for your dissertation. It takes the reader from the initial idea and topics, through the literature review, methodology, presenting and analysing results and successfully making conclusions.
Unlike other texts available, this book includes case studies based on the author's own research, as well as students' work, to demonstrate different research approaches and techniques, providing an opportunity for criticism and a discussion on 'learning from mistakes.' The text has also been organised in chapters that mirror the chapters and sections of the majority of students' dissertations. In addition, each text chapter includes a section on how to write the corresponding part in your dissertation.
Divided into 9 chapters
Researching Tourism, Leisure and Hospitality for your Dissertation
discusses:
Becoming self-aware of your research capability;
Developing your formal, academic writing style;
Selecting and refining your research topic - including the ethics statement;
Creating your Literature Review - how to do it and how to get the most from it;
Writing your Methodology - which approach (es) are most suitable, with clear links between ontology, epistemology and methodology and how these concepts relate to the actual dissertation;
Presenting your Results - how this can be done clearly and coherently;
Analysing and Discussing your Results - whether they are qualitative, quantitative or mixed methods;
Presenting Conclusions: your summary findings, your contribution, your limitations and your recommendations.
A must-have text for all students on how best to conduct research, compile your findings and to present them in the resulting dissertation.
Publication and Prices
Pub Date: May 2014
Hardback: £75, Euro 98, US$ 120
Paperback: £29.99, Euro 36, US$ 48
E-Chapter: £4.99, Euro 5.99, US$ 7.99 each
A paperback copy is available on inspection to bona fide lecturers-conditions apply.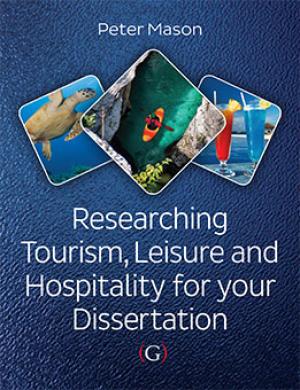 About the authors
Peter Mason
has a fractional position as Professor of Tourism Management, Bedfordshire University, is Visiting Professor of Tourism, London South Bank University and has a fractional position at London Metropolitan University. He has taught Master's student for over 20 years in the UK, Australia and New Zealand, and supervised and examined over 200 Master's dissertations.