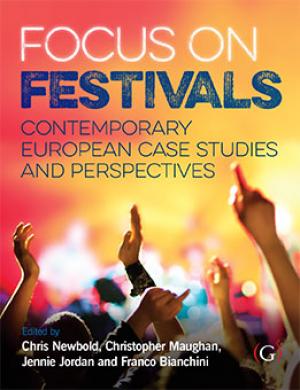 Focus On Festivals
Contemporary European case studies and perspectives
ISBN: 978-1-910158-15-9 HBK; 978-1-910158-16-6 PBK
DOI: 10.23912/978-1-910158-15-9-2599
---
| | |
"a valuable tool for students, scholars, and festival practitioners in diverse disciplines because it provides an initial understanding of European contemporary festivals and connects them in both theoretical and practical domains."
Annals of Tourism Research 54 (2015) 222–242
"...provides a holistic overview of all issues that someone should consider when designing, implementing, and assessing the impact of festivals on their various stakeholders. Hence, the book is a useful reading to festival/event managers, destination managers, and event management students alike."
Tourism Analysis, Vol. 22, (2017) pp. 591–596
This book presents a contemporary overview of our most ubiquitous cultural phenomena - festivals. It is able to do so by taking a powerful and unique case-study focused, theoretically rigorous and pan-European approach.
It comes from a hugely expert and experienced team of editors and authors drawn from across Europe and is based on the groundbreaking work of the European Festival Research Project (EFRP). The EFRP and the book are focused on understanding the causes and implications of the current growth in festivals internationally, and the implications this has across major sectors ranging from tourism to culture.
The key themes the books brings out are:
The politics, programming, impacts, governance and management of festivals;
The social, cultural, political, economic and physical contexts in which festivals operate;
The potential of festivals to explore and stimulate a more risk-oriented approach to the arts;
Key conclusions, trends, forecasts and recommendations for the sector in the future.
The exciting range of real world examples and the mix of practical and academic contributions provides readers with a broad perspective across agendas from economic regeneration and tourism, to education and social inclusion.
An indispensable text for students in arts and festival management, events, tourism, hospitality and cultural policy and management courses. It is also essential reading for festival and events managers, public authorities and existing and potential sponsors.
Publication and Prices
Pub Date: January 2015
Hardback: £75, Euro 96, US$ 120
Paperback: £35.00, Euro 45, US$ 56
E-Chapter: £4.99, Euro 5.99, US$ 7.99 each
A paperback copy is available on inspection to bona fide lecturers-conditions apply.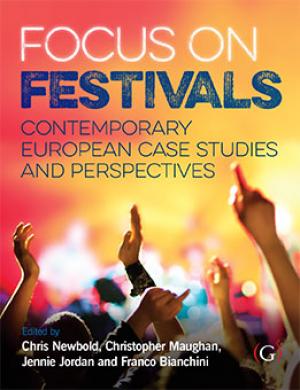 About the authors
Chris Newbold, School of Arts, De Montfort University, UK
Christopher Maughan, Freelance writer and researcher, UK
Jennie Jordan, School of Arts, De Montfort University, UK
Franco Bianchini, Leeds Beckett University, UK