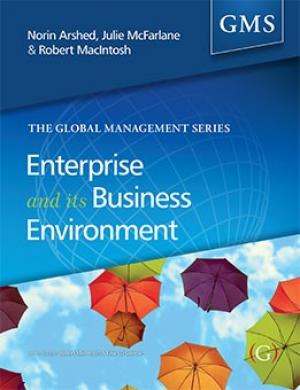 Enterprise and its Business Environment
ISBN: 978-1-910158-78-4 HBK; 978-1-910158-79-1 PBK; 978-1-910158-80-7 eBook
DOI: 10.23912/978-1-910158-78-4-2852
---
| | | |
Provides clarity to the confusing the field of business enterprise;
Draws on theories, concepts and models from the established business great and good;
Contains international case studies to illustrate and examine globalisation.
For the first time in history, more than half of the world's businesses are small, however, the technological revolution has meant that some small firms are "born global" i.e. they operate in multiple markets and/or geographies from the outset. Business enterprises need to move and adapt quickly, in line with competition and changing customer tastes. The challenges they face to succeed are relentless.
Enterprise and its Business Environment
offers a clear and insightful introduction to the world of business enterprise and the inner workings of the firm. It explores the role of entrepreneurs, consumers and businesses to understand how their roles affect the production and allocation of good and services and provides a solid base from which those new to the study of business can develop their own interests in relation to the most powerful economic and entrepreneurial forces shaping the world in which we live.
Enterprise and its Business Environment
is written and contributed to by a team of expert scholars from Heriot-Watt University, who teach across the globe. This important text:
Brings structure to the field of 'business enterprise' by organizing basic ideas and introducing concepts;
Builds on the established theories and contributions of the great and good in the field of management and organization;
Uses international case studies to examine globalisation and its significance to organisations.
To help support their learning, readers have access to a range of online resources including chapter-by-chapter multiple choice questions which will enable them to assess how well they have grasped individual chapters. The text also features a range of supplementary readings, in text exercises and cases/examples to help bring concepts to life.
Part of the The Global Management Series; a complete portfolio of global business and management texts that successfully meets the needs of students on international undergraduate and postgraduate business and management degree courses. Each book is a clear, concise and practical and has a thorough pedagogic structure to suit a 12 week semester. The series offers a flexible 'pick and mix' choice of downloadable e-chapters, so that users can select and build learning materials tailored to their specific needs. See www.goodfellowpublishers.com/GMS for details.
Each book in the series is edited and contributed to by a team of experienced academics based in the UK, Dubai and Malaysia it provides an essential learning aid for students across a wide range of business and management courses and an invaluable teaching tool for lecturers and academics. Series Editor: Robert MacIntosh, Professor of Strategy, Heriot-Watt University, UK
Pub Date: January 2016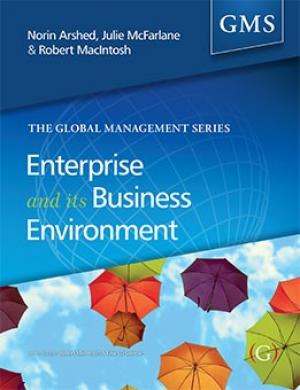 About the authors
Norin Arshed is Assistant Professor and Programmes Director for Leadership and Organisational Performance suite of MSc programmes in the Department of Business Management at Heriot-Watt University, UK.
Julie McFarlane is Assistant Professor in Marketing, School of Management & Languages, Dept. of Business Management at Heriot-Watt University, UK.
Robert MacIntosh is Professor of Strategy and Head of the School of Management and Languages at Heriot-Watt University, UK.