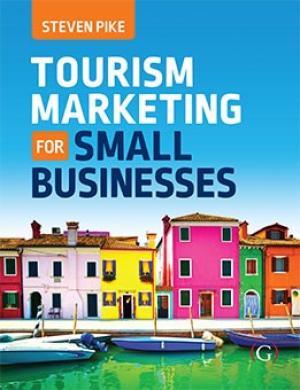 Tourism Marketing for Small Businesses
ISBN: 9781911396345 HBK; 9781911396352 PBK; 9781911396369 eBook
---
| | | | |
Small tourism businesses form the majority of the employment opportunities within the tourism industry. However, many texts seem to overlook this significant sector of the industry and focus instead on the larger multinational companies. This unique text focuses on the application of global marketing principles specifically for small tourism businesses around the world and links academic theory with real world practice illustrated via international case studies.
Written in an engaging style and structured to follow a 12-13 week semester course
Tourism Marketing for Small Businesses
enables understanding of formulating, implementing and monitoring a marketing strategy. Each chapter will contain summary review questions and a mini case with discussion question. Accompanying the text are lecturer resources in the form of PowerPoint slides for each chapter, with links to relevant URLs and YouTube clips.
A vital text for all tourism and marketing students as well as tourism industry practitioners who have marketing responsibilities.
Publication
February 2018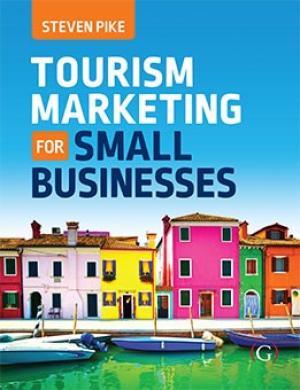 Table of contents
Ch 1 Marketing fundamentals; Ch 2 Destination competitiveness; Ch 3 Consumer behaviour; Ch 4 Marketing strategy framework; Ch 5 Marketing research; Ch 6 Service design; Ch 7 Branding and marketing positioning; Ch 8 Pricing, packaging and distribution; Ch 9 Marketing communications; Ch 10 Social media and digital; Ch 11 Public relations and publicity; Ch 12 Visitor relationship management; Ch 13 Networking and collaboration; Ch 14 Marketing performance measurement
Table of contents
Ch 1 Marketing fundamentals; Ch 2 Destination competitiveness; Ch 3 Consumer behaviour; Ch 4 Marketing strategy framework; Ch 5 Marketing research; Ch 6 Service design; Ch 7 Branding and marketing positioning; Ch 8 Pricing, packaging and distribution; Ch 9 Marketing communications; Ch 10 Social media and digital; Ch 11 Public relations and publicity; Ch 12 Visitor relationship management; Ch 13 Networking and collaboration; Ch 14 Marketing performance measurement
About the authors
Steven Pike is Associate Professor at Queensland University of Technology, Australia