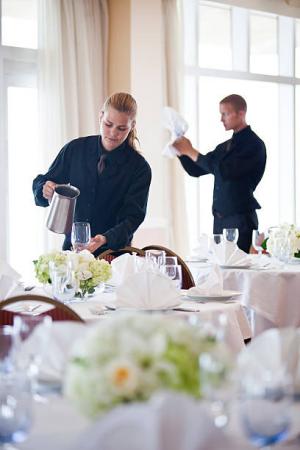 Food and Beverage Management 6th edition
For the hospitality, tourism and event industries
ISBN: 978-1-915097-25-5 HBK; 978-1-915097-26-2 PBK; 978-1-915097-27-9 eBook
---
| | |
Sixth edition updated and revised to take account of changes in approaches to the management of F&B operations brought about by issues such as COVID, Brexit, staff shortages, technology and sustainability ethics;
Content based on the application of systems operations management theory to traditional and current industry practice in food and beverage operations
Specially designed to support learning being divided into ten chapters, ideal for semester teaching, thorough pedagogic features, the provision of references and additional sources of information, together with supporting PowerPoint presentations
Written by an experienced team of authors who are recognised authorities in food and beverage operations and culinary arts.
This 6th edition of the best-selling textbook
Food and Beverage Management for the hospitality, tourism & event industries
has been updated and revised to take account of current trends within education and the hospitality, tourism and leisure industries. This includes changes to management best practice brought about the consequences of COVID and Brexit, as well looking at the impact of the increasing use of technology and kitchen/service robotics, changes to allergen regulations and issues of sustainability and business ethics, including ethical sourcing. It recognises that operations are not an end in themselves and food and beverage management is as much about the management of the business, as it is about specific aspects of the food and beverage product.
Reviews of the previous edition
"...a fantastic insight into the mechanics behind the all operational and management aspects of Food and Beverage." Ashley Shaw, House Manager, The Westbury, Mayfair, London
"...great care has been given to detail, topics both current and futuristic and an overall operational view that a student can only cherish, treasure and use well into his or her career... This shall and will remain a brilliant reference..." Cyrus Todiwala, Chef Patron, Café Spice Namasté, London
"…should be made compulsory reading for anyone involved in studying about, or working in food and beverage operations. I would certainly recommend this book to everyone."
Carole Rodger, Senior Lecturer, Leeds Metropolitan University
"Definitely a text I would recommend to become an expert in the Food and Beverage field, a brilliant book" Dipna Anand, Lecturer in Catering, West London College, Hammersmith
Due November 2022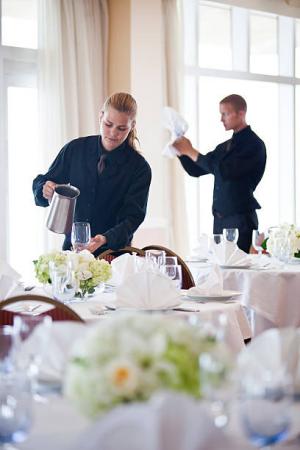 Table of contents
Preface; Acknowledgements; Ch 1 Food and beverage operations and management; Ch 2 Concept development; Ch 3 Product development; Ch 4 Operational areas, equipment and staffing; Ch 5 Food production Ch 6 Beverage provision; Ch 7 Food and beverage service; Ch 8 Events, conferencing and banqueting; Ch 9 Performance Appraisal; Ch 10 Making Strategic Decisions; Annexes; Index
Table of contents
Preface; Acknowledgements; Ch 1 Food and beverage operations and management; Ch 2 Concept development; Ch 3 Product development; Ch 4 Operational areas, equipment and staffing; Ch 5 Food production Ch 6 Beverage provision; Ch 7 Food and beverage service; Ch 8 Events, conferencing and banqueting; Ch 9 Performance Appraisal; Ch 10 Making Strategic Decisions; Annexes; Index
About the authors
'''John Cousins''', Director of The Food and Beverage Training Company, London, '''David Foskett''', Emeritus Professor of Hospitality Studies, University of West London, UK, '''David Graham''', Principal Lecturer, Department of Service Sector Management, Sheffield Hallam University, UK, '''Amy Hollier''' Director of Blended and Online Learning, Heart of Worcestershire College, UK