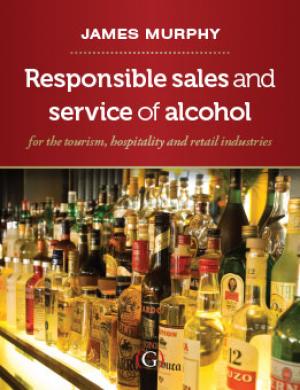 Responsible Sales and Service of Alcohol
for the tourism, hospitality and retail industries
ISBN: 978-1-910158-18-0 Hbk
---
| | |
The safe service of alcohol is of vital importance to those in the food and beverage industry - failure to act responsibly can result in fines, loss of license and the potential closure of the business. Responsible sale and service of alcohol (RSA) is important for all levels of the hospitality, tourism and retail service industries to minimise the risk of alcohol-related problems associated with the use and abuse of alcohol by any person. Management and all staff who sell or supply alcohol must promote and support a safer environment for alcohol to be consumed in a professional and responsible manner. By engaging in the responsible sale and service of alcohol, a better environment is created for both customers and staff.
Responsible Sales and Service of Alcohol for the tourism, hospitality and retail industries
explains the complexities of alcohol and its' sale and supply, and examines the wide range of inter-related associated topics connected to the wider tourism, hospitality and retail industries. It provides readers with a greater awareness of the effects of alcohol and helps them understand their obligations to act responsibly when selling, supplying or marketing alcohol beverages in their workplace. It covers issues such as:
The rationale for responsible alcohol sale and supply in industry and society;
Alcohol's origins, its role in modern society and consumption rates;
Effects of alcohol on the body;
Associated risks and benefits of alcohol consumption ;
Selling, marketing and serving alcohol responsibly;
Techniques used to prevent under age sales, identifying intoxicated customers and dealing with difficult people;
Alcohol in the workplace;
Policy making for alcohol - towards a combined approach.
A vital resource for students, practicing food and beverage managers, industry practitioners, in-house trainers and staff members who wish to formalize and update their knowledge and skills in the responsible serving, sales and marketing of alcoholic beverages.
Publication and Prices
Pub Date: January 2015
Hardback: £39.99, Euro 50.00, US$ 63.00
E-Chapter: £4.99, Euro 5.99, US$ 7.99 each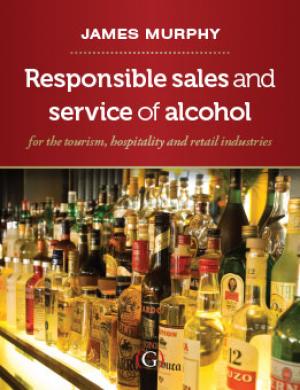 About the authors
James Murphy
is the winner of numerous national and international industry awards, including World Champion for Elite Bartenders in 1993.
A former Education Chairman of the International Bartenders Association (IBA), he has managed in the bar and beverage industry for over 30 years.
James is coordinator of licensed trade development programmes, and co-author and programme chair of the BSc (Honours) degree course in Bar Management
and Entrepreneurship. He currently lectures full time in Bar Management at the Dublin Institute of Technology (DIT), School of Culinary Arts and Food Technology, Dublin.