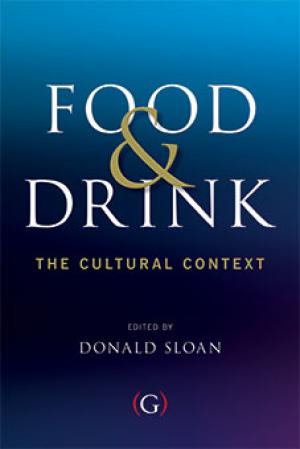 Food and Drink: the cultural context
Edited by Donald Sloan, Oxford Cultural Collective
ISBN: 978-1-908999-03-0 hardback; 978-1-908999-04-7 paperback
DOI: 10.23912/978-1-908999-03-0-2005
---
| | |
This is the first publication in the Oxford Gastronomica series. Oxford Gastronomica is a specialist centre for the study of food, drink and culture within the Oxford School of Hospitality Management at Oxford Brookes University. It is an open and accessible organisation, bringing together the public, academics, students, food industry professionals, and those working in the creative arts.
This edited text explores the complex relationships between food and drink, and individuals and society. It provides analysis of social conditions that shape these relationships and examine their consequences in areas such as the distinctiveness of cultures, national pride, the cohesiveness of communities and personal and collective identity. By focusing on specific aspects of social conditioning, including class, politics, ethics, cultural homogenisation, urban development, migration, literature, and travel, it explains the emergence of dominant patterns of food and drink production, supply and consumption. It also explores representations of food and drink in the arts, to assess what this reveals about aspects of our food and drink cultures.
With international contributions (Australia, UK, France, Romania, Thailand, USA) from well-known and respected academics and practitioners, it provides a combination of theoretical enquiry and practical insight to explore aspects of consumer behaviour, with specific reference to trends in taste, products that are environmentally and culturally sustainable, food and wine tourism, the growth in reliance on standardised and processed products, and the use of restaurants and bars as theatres for conspicuous consumption and the display of adopted lifestyles.
It contains a wealth of high quality contributions including:
The Declining Importance of Cultural Context by George Ritzer & Anya Galli, University of Maryland;
Food Ethics by Rebecca Hawkins, Oxford Brookes University;
Food of the Scattered People by Jessica Harris, City University of New York;
Truffles and Radishes: food and wine at the opera by Fred Plotkin, opera and food writer;
Embedding Food and Drink Cultures by Benoit Lecat, Burgundy School of Business;
A collection of case studies from respected writers and broadcasters including Ken Hom, Geraldene Holt, Yasmin Alibhai-Brown, Charles Campion and many more.
Essential reading for post graduates, academics, professionals and all those interested in gastronomy, food and cultural studies, wine business management, hospitality management and all related areas of study.
Publication and Prices
Pub Date: Sept 2013
Hardback: £75, Euro 98, US$ 120
Paperback: £29.99, Euro 36, US$ 48
E-Chapter: £4.99, Euro 5.99, US$ 7.99 each
A paperback copy is available on inspection to bona fide lecturers-conditions apply.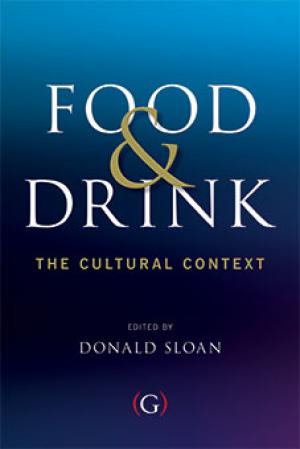 About the editor

Donald Sloan is Founder of Oxford Cultural Collective, and former Head of the Oxford School of Hospitality Management at Oxford Brookes University, a position he held from 2003 to 2017. He was also Head of Oxford Gastronomica, Oxford Brookes University's centre for food and cultural studies. In 2003 he was the first recipient of the Martin Radcliffe Fellowship in Gastronomy, funded by the Savoy Educational Trust. In 2008 Donald was appointed a Trustee of the Jane Grigson Trust.