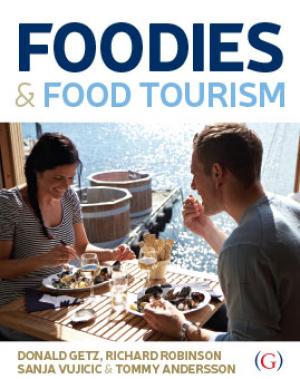 Foodies and Food Tourism
ISBN: HBK 978-1-908999-99-3; PBK 978-1-910158-00-5
---
| | |
Food is an attraction that has matured into a highly sought-after niche market with distinct trip motivation, travel preferences and patterns.
Foodies and Food Tourism
supplies comprehensive new evidence and theory based overview of the phenomenon of food tourism and how it is being, or should be developed and marketed and understood.
Food tourism has huge impacts in the hospitality, destination management and tourism development sectors and across all these sectors the book presents the latest research on market developments:
Understanding the food tourist and their perspective.
Taking a demand- side approach to planning developing and marketing.
Taking a global view based on widespread research data that combines theory and practice.
Using case studies, profiles and direct practitioner insights to illustrate every aspect of the field.
The book is designed as key text for students in Hospitality, Tourism and Events and Food and Beverage Management with summaries, questions and key points highlighted throughout the text, and also as a major reference and professional guide for practitioners across the industry.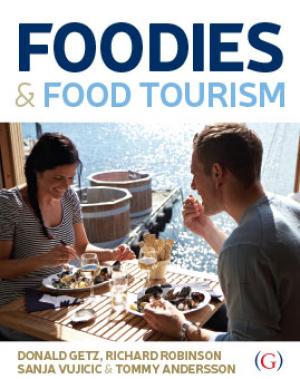 About the authors
Donald Getz
, Professor, The University of Queensland, School of Tourism,
Richard Robinson
', Lecturer, School of Tourism, The University of Queensland,
Tommy Andersson
, Professor, School of Business, Economics and Law at the University of Gothenburg
Sanja Vujicic
, Principal of Experience Consulting, Gothenburg, Sweden