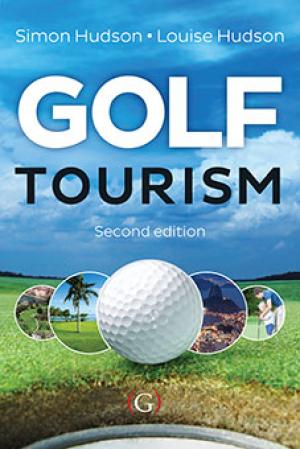 Golf Tourism 2nd edition
Now in paperback!
ISBN: 978-1-908999-94-8 pbk; 978-1-908999-93-1 hbk
---
| | |
"[the new edition is] well positioned in a comfortable middle ground between the more theoretical publications in this area and operational, industry based texts. It continues to provide an accurate synopsis of the golf tourism industry, one that will not only continue to attract academic attention, but gain respect within the domain of the golf tourism industry practitioner."
Annals of Tourism 2014
Since the first edition of this widely acclaimed text the landscape of golf tourism has changed considerably. A focus on family holidays has emerged, with an increased emphasis on the customization of vacations. Marketers are more inventive, packaging golf with wine, cycling, food and spas. Expectations have also increased in terms of customer service and value for money, and technology and social media have revolutionized both the decision-making process and booking procedures for golf holidays.
Golf continues to represent the largest sports-related travel market valued at £30 billion with over 50 million golf tourists travelling the world to play on some of the estimated 40,000 courses.
Golf Tourism
is the leading text for both students and practitioners and the completely updated and revised new edition discusses the latest issues:
The golf tourist: golfing for leisure and business, demographics, psychographics.
Planning for golf tourism: the development of golf resort communities, golf destinations, the link between golf and real estate.
The management and marketing of golf tourism: including operations, finances, HR issues, and the role of the Internet, advertising, PR and promotions.
The impact of golf tourism: Environmental, social and economic impacts
40 up to date cases illustrating every aspect of the industry globally
The rise of golf tourism in the emerging markets of Asia and the Middle East
Each chapter begins with a
Golf Tourism Spotlight
section which focuses on the achievements of successful individuals or organizations in the golf tourism industry. Also in each chapter there are two
Golf Tourism Snapshots
consisting of short, real-life cases which illustrate a particular concept or theoretical principle. At the end of every chapter there will be an up-to-date, relevant and detailed Case Study designed to foster critical thinking, which illustrate actual business scenarios that stress several concepts found in the chapter.
Publication and Prices
Pub Date: February 2014 304pp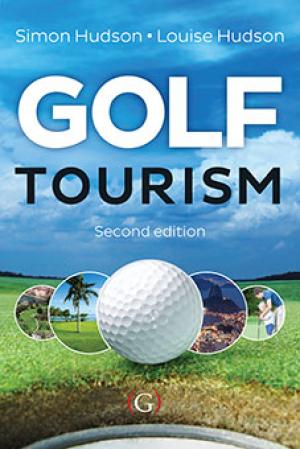 About the authors
Dr. Simon Hudson is an Endowed Chair in Tourism at the University of South Carolina. He has held previous academic positions at universities in Canada and England, and has worked as a visiting professor in Austria, Switzerland, Spain, Fiji, New Zealand, the United States, and Australia.

Louise Hudson is a freelance journalist living in South Carolina (www.tourismgurus.com). She has collaborated with Dr Hudson on many of his books and research projects and co-wrote Golf Tourism with him. Originally trained in journalism in England, she now writes for many publications including the LA Times, Dallas Morning News, Canada's Globe and Mail and Dreamscapes Magazine, Calgary Sun, Calgary Herald and BC Inn Focus magazine among others.